Individual tour director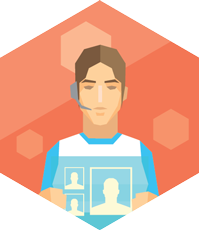 The profession appears before 2020
Professional guide able to develop and personally conduct unique tours according to the requests of individual clients. In a way, the job already exists and will become mainstream as traditional travel operators disappear.
Professional skills and abilities
Multilingual and multicultural abilities (fluent English and knowledge of a second foreign language, understanding of the national and cultural context of partner countries, and understanding of job specifics in foreign industries).
Client focus, ability to address customer requests.
Ability to work with teams, groups and individuals.
Creative abilities, developed aesthetic taste.