City farmer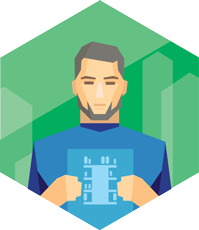 The profession appears before 2020
Specialist in outfitting and maintaining agro-industrial facilities in skyscrapers and on their rooftops in big cities. Vertical farms are sustainable and eco-friendly structures enabling crop and animal farming within city limits. They are also on the agenda of the near future. The first commercial vertical farm was built in Singapore in 2012. Skyscraper farms are now planned in South Korea, China, UAE, USA, France, and other countries.
Professional skills and abilities
Systems thinking (ability to define and work with complex systems, including system engineering).
Ability to manage projects and processes.
Lean manufacturing, production process management based on permanent focus on removing all types of waste, which implies involving every employee in the business optimization process along with maximum client focus.
Programming IT solutions / Managing complex automated systems / Dealing with artificial intelligence.
Environmentally conscious thinking