Agricultural economist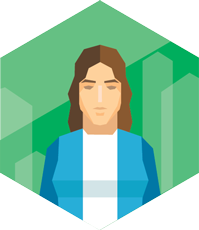 The profession appears before 2020
Highly qualified specialist ensuring the competitive performance of products and cost-efficient operation of agricultural companies; adjusting operations of an enterprise to suit the needs and requirements of the market. Responsible for managing a firm's economic risks. While a few schools do provide training in the specialty, demand for it still exceeds supply on the job market.
Professional skills and abilities
Systems thinking (ability to define and work with complex systems, including system engineering).
Ability to manage projects and processes.
Programming IT solutions / Managing complex automated systems / Dealing with artificial intelligence.
Ability to work under high uncertainty and quickly changing conditions (quick decision-making, prompt reaction to changing work conditions, ability to allocate resources and manage personal time spending).
Environmentally conscious thinking