Game master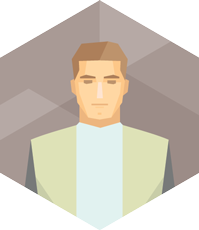 The profession appears before 2020
Specialist in developing and organizing educational games (business, history, science fiction, etc.) and game support with the use of simulators. The educational potential of games has been studied in developed countries since the 2000's (in 2001, MIT and Microsoft launched the joint project Games-to-Teach), while lately, gamification (application of game mechanics in non-game processes) has become a noticeable trend. In 2013, the educational portal Coursera published the course Computer Games and Education, and the University of New York even offers a master's programme for game masters. In Russia, the development of educational games is promoted by the Russian Association for Games in Education.
Professional skills and abilities
Systems thinking (ability to define and work with complex systems, including system engineering).
Cross-industry communication skills (understanding of technologies, processes, and market conditions in different related and unrelated sectors).
Multilingual and multicultural abilities (fluent English and knowledge of a second foreign language, understanding of the national and cultural context of partner countries, and understanding of job specifics in foreign industries).
Ability to work with teams, groups and individuals.
Creative abilities, developed aesthetic taste.