Intermodal hub designer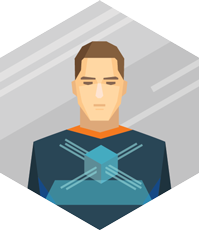 The profession appears before 2020
Designs intermodal hubs (systems for changing between modes of transportation), calculates their cargo and passenger capacity, wear resistance, and evaluates their growth potential. Such specialists already exist in Russia as well as in the West, however, the increasing load on the transport infrastructure and growth of passenger and cargo traffic will boost demand for them significantly in the future.
Professional skills and abilities
Systems thinking (ability to define and work with complex systems, including system engineering).
Ability to manage projects and processes.
Lean manufacturing, production process management based on permanent focus on removing all types of waste, which implies involving every employee in the business optimization process along with maximum client focus.
Multilingual and multicultural abilities (fluent English and knowledge of a second foreign language, understanding of the national and cultural context of partner countries, and understanding of job specifics in foreign industries).
Ability to work with teams, groups and individuals.
Environmentally conscious thinking