Content aggregator editor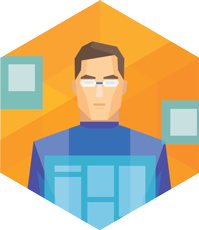 The profession appears before 2020
Manages information channels and selects content matching users' expectations by adjusting search engines, aggregators and processors of information. The profession already exists in digital media. However, demand for it will grow together with the expansion of individual mass media. Eventually, the specialty will turn into a versatile competency.
Professional skills and abilities
Ability to manage projects and processes.
Multilingual and multicultural abilities (fluent English and knowledge of a second foreign language, understanding of the national and cultural context of partner countries, and understanding of job specifics in foreign industries).
Programming IT solutions / Managing complex automated systems / Dealing with artificial intelligence.
Client focus, ability to address customer requests.
Ability to work with teams, groups and individuals.