Semantic field producer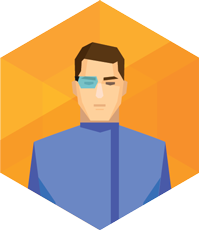 The profession appears after 2020
Responsible for shaping a general worldview according to which, the media streams he/she controls will be created. This specialist controls content selectors that generate information streams for users within a given worldview, and performs high-level tuning of media robots. (A similar function in society is performed by "culture sommeliers" from Victor Pelevin's S.N.U.F.F.).
Professional skills and abilities
Systems thinking (ability to define and work with complex systems, including system engineering).
Multilingual and multicultural abilities (fluent English and knowledge of a second foreign language, understanding of the national and cultural context of partner countries, and understanding of job specifics in foreign industries).
Programming IT solutions / Managing complex automated systems / Dealing with artificial intelligence.
Client focus, ability to address customer requests.
Ability to work with teams, groups and individuals.
Ability to work under high uncertainty and quickly changing conditions (quick decision-making, prompt reaction to changing work conditions, ability to allocate resources and manage personal time spending).