Emotion designer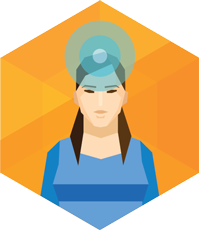 The profession appears after 2020
Creates an emotional background for content, using new information channels, including pathways directed into the user's brain. The designer controls the stimulation of sensory organs to create the necessary feelings and emotions of the user during content consumption.
Professional skills and abilities
Systems thinking (ability to define and work with complex systems, including system engineering).
Cross-industry communication skills (understanding of technologies, processes, and market conditions in different related and unrelated sectors).
Client focus, ability to address customer requests.
Ability to work with teams, groups and individuals.
Creative abilities, developed aesthetic taste.