Personal aesthetic development tutor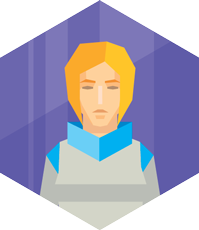 The profession appears before 2020
This professional builds individual trajectories of interaction with works of art for the user.He/she possesses an excellent knowledge of the cultural environment and draws up an aesthetic development programmes in accordance with the tastes, needs and opportunities of the client, e.g.to track the development of various aspects of Gothic art from the Middle Ages to the present time, in the fields of architecture, design, literature, music, and cinema.
Professional skills and abilities
Systems thinking (ability to define and work with complex systems, including system engineering).
Cross-industry communication skills (understanding of technologies, processes, and market conditions in different related and unrelated sectors).
Multilingual and multicultural abilities (fluent English and knowledge of a second foreign language, understanding of the national and cultural context of partner countries, and understanding of job specifics in foreign industries).
Client focus, ability to address customer requests.
Ability to work with teams, groups and individuals.