Space road engineer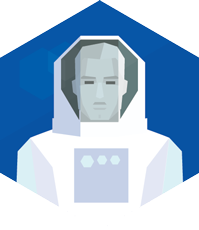 The profession appears after 2020
Professional services the near-Earth transportation network and is responsible for designing traffic corridors (orbital flights as well as transcontinental flights along ballistic trajectories) and synchronizing launches on Earth (in case of more frequent launches and a manifold increase in the number of orbital objects).
Professional skills and abilities
Systems thinking (ability to define and work with complex systems, including system engineering).
Multilingual and multicultural abilities (fluent English and knowledge of a second foreign language, understanding of the national and cultural context of partner countries, and understanding of job specifics in foreign industries).
Programming IT solutions / Managing complex automated systems / Dealing with artificial intelligence.
Ability to work under high uncertainty and quickly changing conditions (quick decision-making, prompt reaction to changing work conditions, ability to allocate resources and manage personal time spending).
Environmentally conscious thinking