Smart environment cyber technician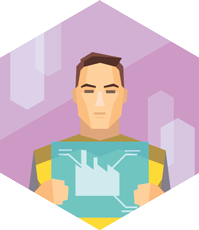 The profession appears after 2020
Specialist tasked with dealing with the lower levels of information infrastructure, ensuring the security of dedicated network segments at these levels (residential buildings and industrial facilities will presumably be separated from the Internet, to form their own secure segments connected to the common network via secure low-level connections).
Professional skills and abilities
Systems thinking (ability to define and work with complex systems, including system engineering).
Programming IT solutions / Managing complex automated systems / Dealing with artificial intelligence.
Ability to work under high uncertainty and quickly changing conditions (quick decision-making, prompt reaction to changing work conditions, ability to allocate resources and manage personal time spending).