Cyber detective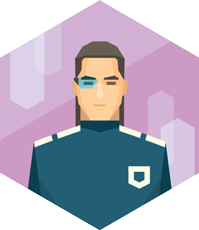 The profession appears before 2020
Specialist investigating cyber crimes.Specialist in criminal science, investigation (modern detective), search (including active search through officially sanctioned cyber attacks against suspects) and processing of information on the Internet (data analyst with programing skills).Cyber detectives have, in fact, been around for some time now, and demand for them will only grow in the future.
Professional skills and abilities
Systems thinking (ability to define and work with complex systems, including system engineering).
Programming IT solutions / Managing complex automated systems / Dealing with artificial intelligence.
Ability to work with teams, groups and individuals.
Ability to work under high uncertainty and quickly changing conditions (quick decision-making, prompt reaction to changing work conditions, ability to allocate resources and manage personal time spending).