System engineer for smart power grids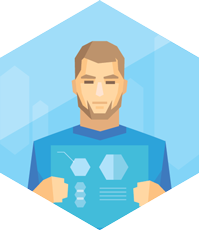 The profession appears after 2020
Specialist tasked with designing and modelling smart grids, micro generation systems, and smart power environments for various purposes; develops technological and infrastructural requirements to systems throughout their life cycle. Provides solutions for the same task as the designer of power consuming systems, but on the end of power supply. There are foreign companies that provide the service (e.g. Siemens offers the SureGrid service, enabling real-time power consumption control within a specific building).
Professional skills and abilities
Systems thinking (ability to define and work with complex systems, including system engineering).
Cross-industry communication skills (understanding of technologies, processes, and market conditions in different related and unrelated sectors).
Ability to manage projects and processes.
Lean manufacturing, production process management based on permanent focus on removing all types of waste, which implies involving every employee in the business optimization process along with maximum client focus.
Multilingual and multicultural abilities (fluent English and knowledge of a second foreign language, understanding of the national and cultural context of partner countries, and understanding of job specifics in foreign industries).
Programming IT solutions / Managing complex automated systems / Dealing with artificial intelligence.
Environmentally conscious thinking