Electric vehicle charging station operator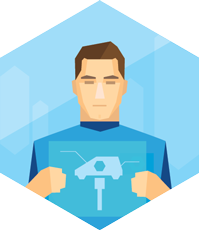 The profession appears after 2020
Specialist servicing the infrastructure for charging electric cars and other vehicles (e.g. unmanned cargo aircraft). The US has the best developed grid of this kind at the moment, with around 7,000 charging stations.
Professional skills and abilities
Lean manufacturing, production process management based on permanent focus on removing all types of waste, which implies involving every employee in the business optimization process along with maximum client focus.
Client focus, ability to address customer requests.