Unmanned exploration aircraft operator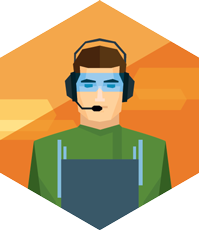 The profession appears before 2020
Professional who controls the process of field development and exploration of new fields using unmanned aircraft equipped with magnetometers and other geophysical sensors. Such drones are already used on the Yukon plateau in Canada to explore new fields.
Professional skills and abilities
Systems thinking (ability to define and work with complex systems, including system engineering).
Cross-industry communication skills (understanding of technologies, processes, and market conditions in different related and unrelated sectors).
Programming IT solutions / Managing complex automated systems / Dealing with artificial intelligence.