Telemetric data interpretation engineer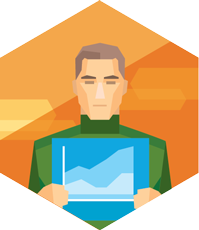 The profession appears before 2020
Specialist engaged in analyzing arrays of data arriving from the field to control the production process, prevent possible emergencies and make quick decisions. It is highly probable that after 2020 the job will be replaced with artificial intelligence.
Professional skills and abilities
Systems thinking (ability to define and work with complex systems, including system engineering).
Ability to work under high uncertainty and quickly changing conditions (quick decision-making, prompt reaction to changing work conditions, ability to allocate resources and manage personal time spending).