Project training organizer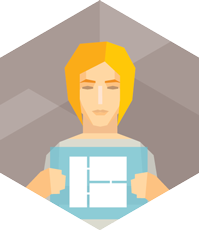 The profession appears before 2020
Professional in the development and organization of training programmes focused on the preparation and implementation of projects in the real sector of the economy, with the study of theoretical material as a mandatory support activity.
Professional skills and abilities
Systems thinking (ability to define and work with complex systems, including system engineering).
Cross-industry communication skills (understanding of technologies, processes, and market conditions in different related and unrelated sectors).
Ability to manage projects and processes.
Client focus, ability to address customer requests.
Ability to work with teams, groups and individuals.
Creative abilities, developed aesthetic taste.