Educational online platform coordinator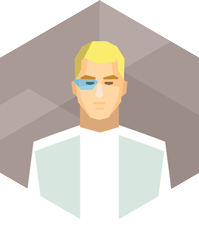 The profession appears before 2020
Specialist in an educational institution or independent educational project with competences in online teaching, supporting the development of online courses on particular subjects or disciplines; organizing and promoting specific courses or standard academic pathways.The coordinator moderates communication between teachers and students within courses or platforms and defines requirements for platform improvements.Some Russian universities have established entire divisions in charge of these functions.For example, MIPT has the Laboratory of Innovative Educational Techniques, and the Higher School of Economics has the Educational Environment Development Centre.This has allowed the universities to develop their own online courses for the Coursera platform.Russian online platforms, such as Universarium and Eduson, are also developing.
Professional skills and abilities
Systems thinking (ability to define and work with complex systems, including system engineering).
Cross-industry communication skills (understanding of technologies, processes, and market conditions in different related and unrelated sectors).
Ability to manage projects and processes.
Multilingual and multicultural abilities (fluent English and knowledge of a second foreign language, understanding of the national and cultural context of partner countries, and understanding of job specifics in foreign industries).
Programming IT solutions / Managing complex automated systems / Dealing with artificial intelligence.
Ability to work with teams, groups and individuals.