Digital linguist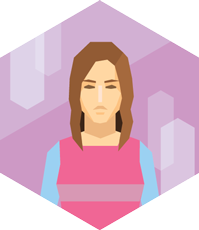 The profession appears before 2020
Professional who develops linguistic systems for semantic translation (translation taking into account context and shades of meaning) and text information processing (including semantic search on the Internet). He/she also develops new communication interfaces between man and computer using natural languages.
Professional skills and abilities
Systems thinking (ability to define and work with complex systems, including system engineering).
Cross-industry communication skills (understanding of technologies, processes, and market conditions in different related and unrelated sectors).
Multilingual and multicultural abilities (fluent English and knowledge of a second foreign language, understanding of the national and cultural context of partner countries, and understanding of job specifics in foreign industries).
Programming IT solutions / Managing complex automated systems / Dealing with artificial intelligence.
Client focus, ability to address customer requests.